Set in Melbourne, Australia in the 1920s these murder mystery tales feature The Hon. Miss Phryne Fisher in a series of novels written by Australian author Kerry Greenwood.
Phryne (pronounced FRY-nee) is an independent woman with a taste for adventure, and is played by Essie Davis in the TV series based on the novels.
Locations
The stories feature many locations in Melbourne and much of the filming has been completed in and around this city in the state of Victoria.
See a list of locations identified so far.
Wardlow
This Heritage listed property in Parkville was built in 1888 and is filmed as the exterior of Phyrne's house.
The Hotel Windsor
Brighton Bathing Boxes
Rippon Lea Estate
This mansion and gardens are used at Aunt Prudence's house in the TV series.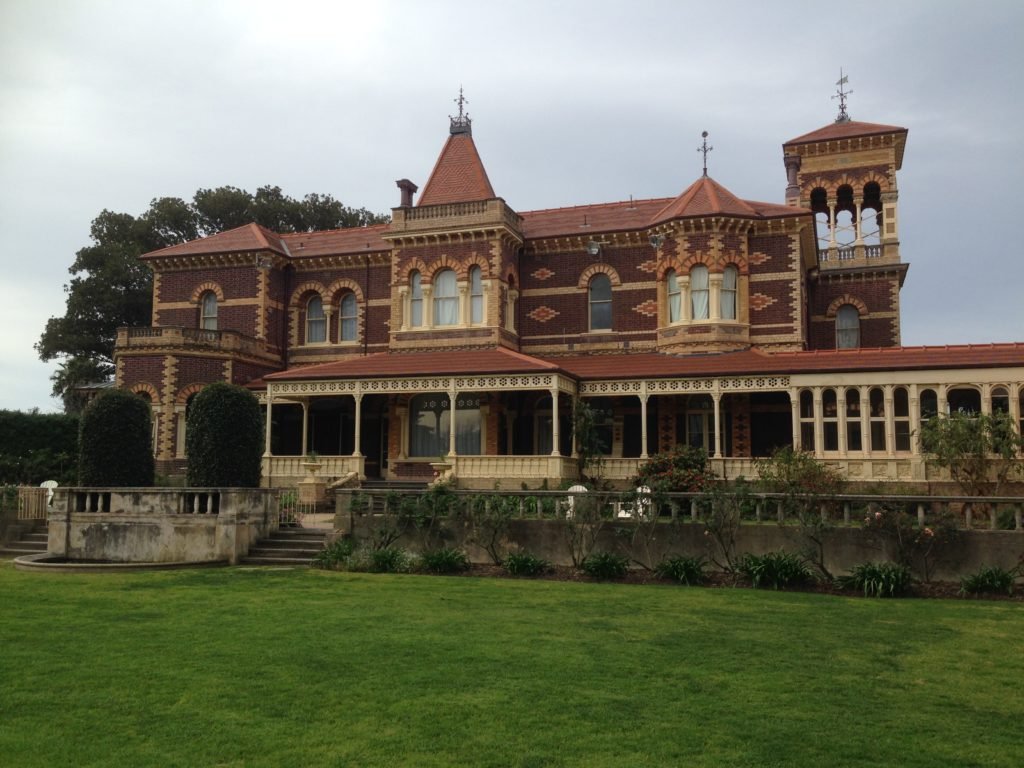 The Block Arcade
An important meeting takes place here in the first novel Cocaine Blues
Related Links